Tuesday, February 24, 2009
Posted by

Tiger
at 2:11 PM
1 comment:
Links to this post


Posted by

Tiger
at 2:08 PM
1 comment:
Links to this post


Posted by

Tiger
at 2:01 PM
1 comment:
Links to this post


Wednesday, February 11, 2009
I'm obsessed with watching Eight is Enough on MeTooTV.
I decided to recast for 2009 because I'm that much of a mental patient.
Actors today are
so
gorgeous, I'm not
entirely
happy with my choices, but casting for little quirks isn't as easy as it used to be.
*I did find a crazy amount of new girlfriends who would have at least gotten a private audition and a call back. I may write about them later.
Penelope's Cast:

Tom Bradford AKA Daddy
Michael Aday or Dave Thomas. My first choice is probably Meatloaf.
Abby Bradford
Toni Collette was actually my inspiration for the recasting. She's very Abby-ish. To me.
David Bradford
Kyle Schmid. Why not?
Mary Bradford
Spencer Grammer. Kelsey's kid.
Joanie Bradford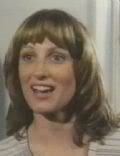 Amber Marshall. She's a little more Susan than Joanie, but she's old enough, she's my girlfriend,
and
she played Elizabeth Smart!
Nancy Bradford
Ashley Benson. She has all Nancy's assets.

Elizabeth Bradford
Sarah Ramos. C'mon! She's perfect.
Susan Bradford
Bonnie Wright. I don't know nuthin bout the Harry Potter movies, but she'll do.
Tommy Bradford
Graham Phillips is not terribly Willie Ames-ish, but he did sing on Bat Out of Hell 3.
Nicolas Bradford
His name is Slade Pearce, which is awesome. Kind of a mid-range Nicolas, but I like it.
Posted by

Tiger
at 12:15 PM
1 comment:
Links to this post